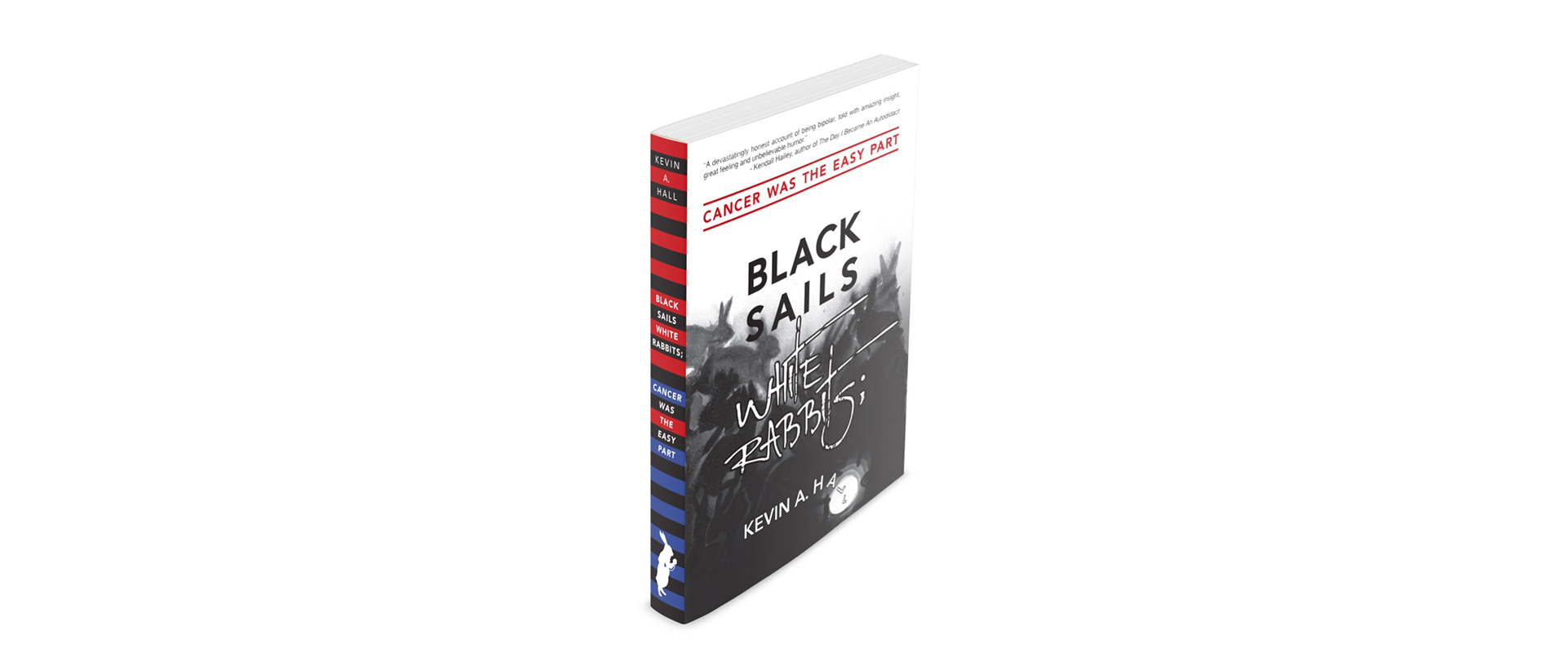 Black Sails White Rabbits; Cancer Was the Easy Part
Young sailor and aspiring Olympic competitor Kevin A. Hall's biggest dream was to raise a family. But within the space of a year, he was diagnosed with both testicular cancer and bipolar disorder, putting his family and Olympic dreams on hold. He soon found that surviving cancer was the easy part.
At the age of twenty, Hall began experiencing the exhilarating highs and terrifying lows of bipolar disorder—along with delusions that could make his reality seem like a waking nightmare. And in what could have been a final blow, after four years of struggling to provide love and support, his soul mate chose self-preservation and walked away.
Now a renowned Olympic and America's Cup sailor with a wonderful wife and family, Hall shares a behind-the-scenes look at his struggles with mental illness in the riveting memoir Black Sails White Rabbits. In the face of crushing ups and downs, hospitalizations, and family drama, Hall has learned to weather the ever-changing tide of health struggles and personal woes, achieving success despite seemingly impossible odds.
A courageous look at a life filled with overwhelming challenges, this frank and fierce memoir also contains a surprising love story at its core, a tribute to the woman by his side.
Testimonials For Black Sails White Rabbits;
Kevin has written a compelling book of extraordinary courage. He has lived a life of extremes. Of mental pain and sporting triumph, of acute despair and a determination to achieve what others take for granted: a settled family life with a wife and children who love him. It's a jagged ride, funny, romantic and agonizing. His book is essential for what it says about mental illness and how crudely we still treat it.  And like all the best art, it's honesty is cathartic.
Kevin Hall has an extraordinary life and his book leads us through it in a bracingly honest and intimate way. Moving, sad and humorous, Black Sails White Rabbits should be required reading for all mental health professionals but will be enjoyed by anyone interested in human struggle and perseverance; the book tackles questions of identity that confront us all.
An exceptionally clear depiction of the lifelong struggle to cope with bipolar disorder. Kevin's compelling prose captures his mania when words flow too fast, moods change too erratically, and actions occur without a filter, and also his severe bouts of depression and the tremendous toll the illness can have on family and friends. However, there is a hopefulness that threads throughout the book, and it is this hopefulness for living well with bipolar disorder that will pull in readers.
I am still mesmerized by the journey Kevin took me on. Black Sails White Rabbits is a poignant, brutally honest and insightful ride on the rollercoaster that is the bipolar experience of a highly intelligent and skilled young man trying to find success in the normal world against tremendous abnormal obstacles. I was blown away by Kevin's ability to take a medium that is very two dimensional (words on a page) and create a three-dimensional experience (with emotion, humor and depth) that allowed me to experience what I can't see and what I don't know anything about.
See Kevin's Book in the Amazon Bookstore